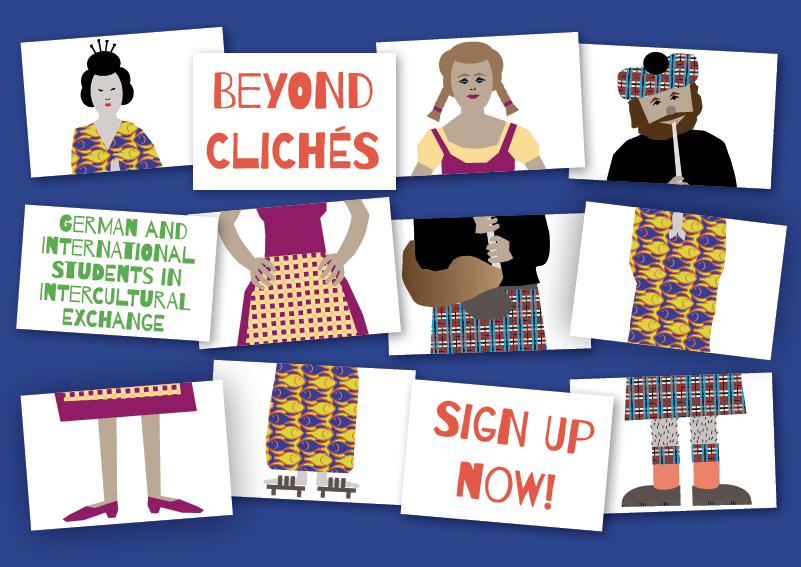 This course invites exchange students and regular JGU students as well as students from all FORTHEM partner universities and RMU students to actively participate in an intercultural dialogue.
Participants attend an intense training in intercultural communication where they reflect their cultural backgrounds and learn how it shapes their perceptions in international contexts.
Besides that, participants can gather international teamwork experience. In four "group events", each participant works with four different international teams solving different team challenges. This way, they can actively practice their intercultural communication skills. At the end, participants have not only learned to engage professionally and confidently in intercultural communication but also expanded their international network.
Visit us on Instagram: https://www.instagram.com/beyond_cliches/
Article on Beyond Clichés 2020: Interkultureller Austausch funktioniert auch digital (uni-mainz.de)
When and how?
Dates and times can be found on Jogustine.
Which language?
The course is taught in English.
Who can participate?
The course is open to both exchange students and regular students of all disciplines from Mainz and the FORTHEM partner universities, as well as for RMU students. Registration is possible during the official course registration periods.
How many ECTS?
Participants receive 3 ECTS.
How can I register?
JGU students, please register via JOGU-StINe. Exchange students, please send an e-mail to sowiso@uni-mainz.de and include the following information: Your name, student ID-number (Matrikelnummer) and the name of the course which you would like to attend (in this case: Beyond Clichés).