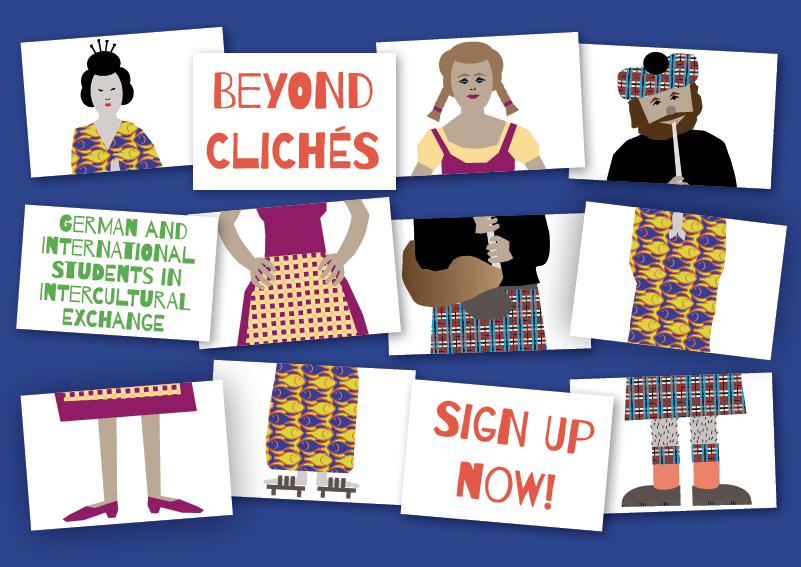 This course invites exchange students and regular JGU students as well as students from all FORTHEM partner universities to actively participate in an intercultural dialogue.
Participants attend an intense training in intercultural communication where they reflect their cultural backgrounds and learn how it shapes their perceptions in international contexts. Besides that, participants can gather international teamwork experience.
In small and diverse groups, they work on a media project supported by the JGU centre for audio-visual production which enables hands-on training. At the end, participants have not only learned to engage professionally and confidently in intercultural communication but also expanded their international network.
Visit us on Instagram: https://www.instagram.com/beyond_cliches/
Article on Beyond Clichés 2020: Interkultureller Austausch funktioniert auch digital (uni-mainz.de)
When and how?
Information on the course 2021 will be provided soon.
Which language?
The course is taught in English.
Who can participate?
The course is open to both exchange students and regular students of all disciplines from Mainz and the FORTHEM partner universities. At this point, all exchange and regular students of JGU can still register.
How many ECTS?
Participants receive 3 ECTS.
How can I register?
Exchange students, please register via the InfoDays form. JGU students, please register via JOGU-StINe.